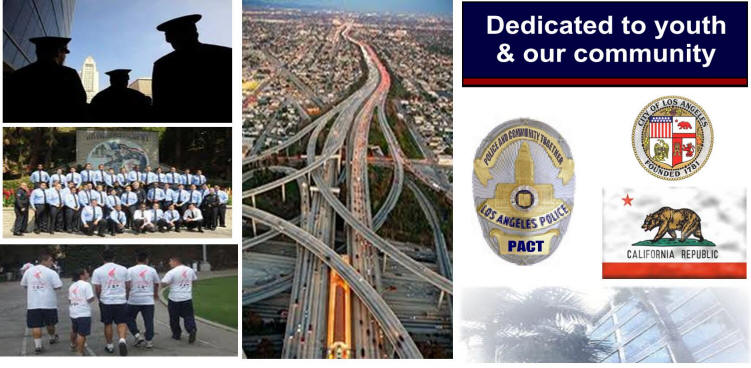 Tax deductible donations to PACT are utilized to acquire much needed equipment not budgeted
by the Police Department, enabling the officers of West Los Angeles Community Police Station
to better serve the WLA community. In addition, PACT subsidizes the LAPD Cadets program and
provides college scholarships. Become a part of PACT's important mission, donate today!